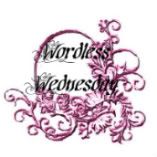 So, since I live in Michigan and The Weather Channel is

freaking out

over all of this snow, I thought I'd do this week's Wordless Wednesday about that. I took a photo of a part of my backyard on Tuesday at 5:30pm, just as the snow began to fall in big, fluffy, sporadic flakes. I will take another in the morning of the same part of the yard to compare just how accurate these guesstimators meteorologists really are.
UPDATE:
No big blizzard here! Yes, we got snow. Yes, it was layered with ice on and off through the night. The wind was blowing terribly, so maybe the majority of the snow blew into the lake??? There's more falling as I type this, so maybe it'll pile up throughout the day... the great predictors say 2-4" today... I'll bet it's closer to 10"! LOL


TOTAL BUST!!!
We ended up with about 4" of snow.
 

5:30pm Feb. 1, 2011
Take note of the knots and nails in the fence!
 


So, there it is, I'll update as soon as I've had at least 2 cups of coffee and fed the kids something that resembles breakfasat.
STAY WARM!!!