I cannot tell you how happy I was to receive an email from Leah, owner of
ElJay Plushie
, asking me if I'd be interested in hosting a giveaway. Early this past spring, I won a really cool Stuffed Fleece Hippo and Matching Pillow. "Hippie" has become one of Little Guy's very favorite friends. Hippie has become a great comfort to him since he's decided to fall asleep on his own most nights. And, in addition to being a lovey toy, Hippie also can play rough. He's a very good volleyball and makes a great monster truck obstacle. And, through all of the loving and roughhousing, Hippie is as good as new. His seams are all perfect and he's as soft and squishy as ever!
When I hosted the Etsy giveaways in May as part of my Random Acts of Kindness, I was sure to include
ElJay Plushie
in the line up. I paid for a really cute rattle set that was in the shop and Leah doubled the prize by adding a really cute stuffed lion that was similar to Hippie (except he was a lion - LOL) You can read more of my review of
ElJay Plushie
from that giveaway post
HERE
.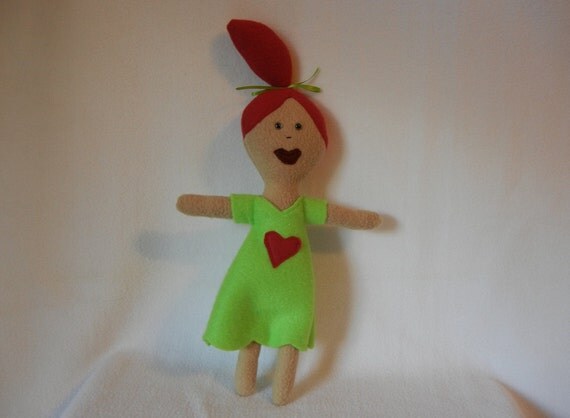 Now, I must admit that is has been a while since I visited Leah's shop. Let me tell you - I was shocked at how much she's expanded over the summer! She has a lot more items for sale now and she's also expanded the types of things she makes. What I tend to think of as her signature
Stuffed Animals
are still available and there are so many to choose from now! One of the new items I see is the
Cloth Baby Books
. I absolutely love this kind of books for little ones - they can become familiar with books in infancy, yet all the chewing that inevitable occurs doesn't ruin the book and it can be easily tossed into the washer to get all of that extra teething drool off. Another new item that I really like is the
Fleece Dolls
. They're soft and simple - perfect for any doll-loving kid. And they're affordable at only $10 each!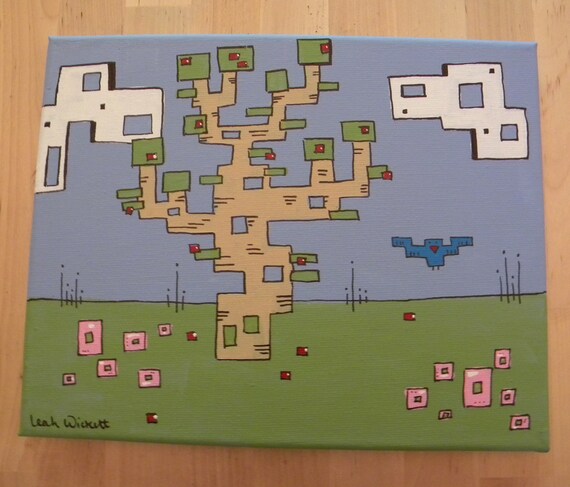 Here's where I was surprised the most -
ElJay Plushie
doesn't just carry plush items anymore. If you love brightly-colored, affordable, original
Paintings
or expertly
Painted Art Dolls
, this is the place to stop!
So, how would you like to
WIN a $25 GC to
ElJay Plushie
? You can use it on any item in the shop, or Leah can work with you to create a custom item worth $25 (or more if you'd like to pay the overage.) Just fill out the Rafflecopter form below and get your chance to win a great gift for yourself or someone special in your life!
***If the Rafflecopter form is acting funky, please click on the title of this post. It will reload the page so only this giveaway is showing. Somehow, having a few Rafflecopter forms on the same page crosses wires or something!